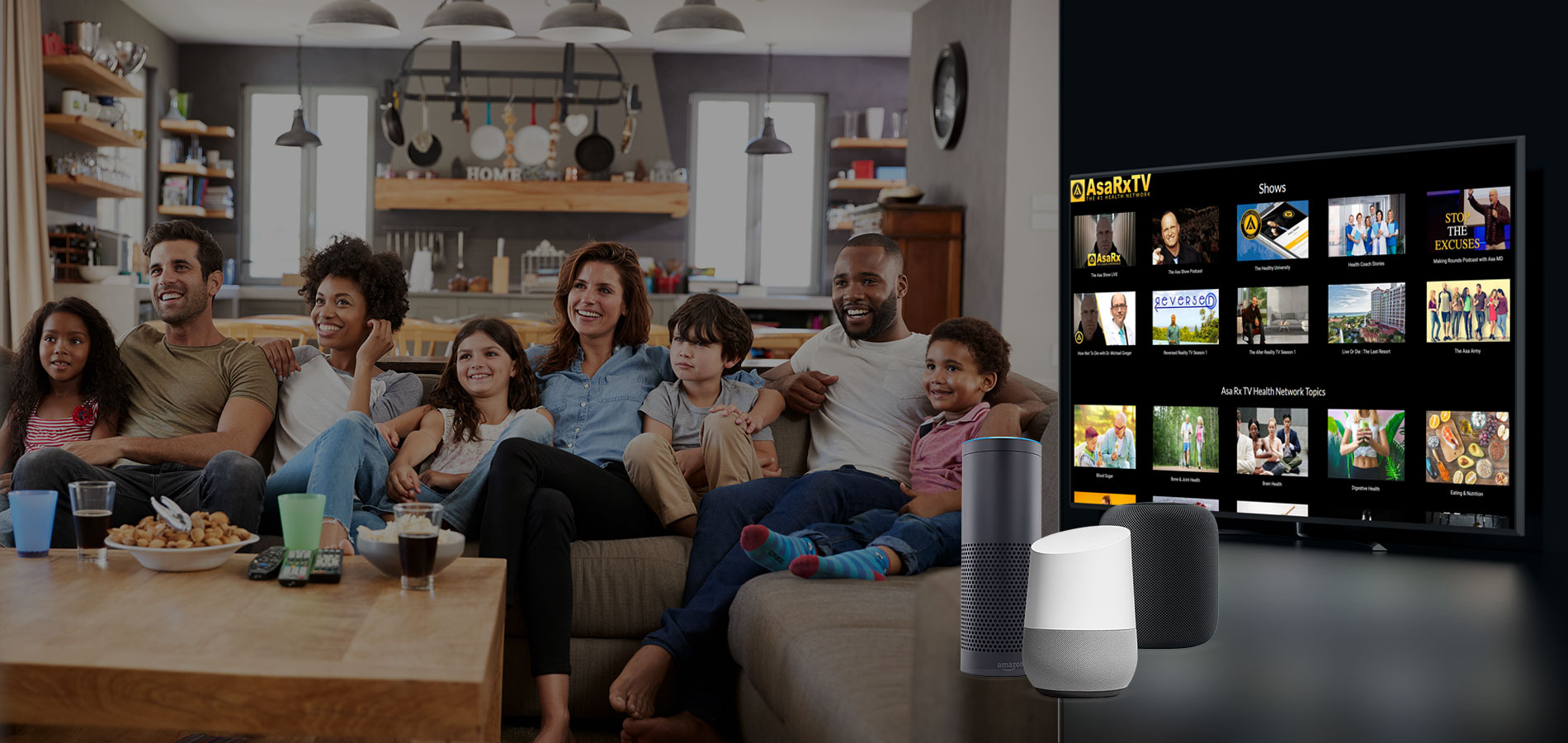 Dr Asa Andrew Launches New Digital Health TV Network
Just over a decade ago, America's Health Coach, Dr. Asa Andrew launched weekend one-hour radio on one station with the support and help of radio icon, Dave Ramsey, and his team. After that local station was flooded with emails and phone calls after just the first show, Dr. Asa Andrew was asked to do an additional hour, and then another. In less than a month it became a 3-hour weekend show with some of the highest ratings in that local market just 6 months of being on the air. Soon an opportunity opened with the largest company in radio and media, iHeart Media to turn it from a weekend show into a 3-hour daily syndicated talk show. A new health movement had begun.
Ranked as the #1 Health Talk Radio Show and listed in the Top 100 Radio Hosts with over 65 million viewers on our daily television show and over 3.5 million listeners in radio, Dr. Asa Andrew and his team have launched the world's first all digital on demand lifestyle entertainment network. The Dr Asa Network is all health On Demand. With programs ranging from the latest in medical, fitness, nutrition, natural health, and lifestyle medicine, the Dr Asa Network is creating and producing original content to empower people to live extraordinary lives. Personalized health care is the consumer taking responsibility for their daily lifestyle choices. Dr. Asa Andrew and his team are leading the curve in providing a network of programming that is on demand and accessible for our busy daily lives.
Dr. Asa Andrew has a practical, common sense approach for everyone, regardless of his or her health and lifestyle goals. What started with a bedside manner to provide hope and encourage others still remains the same today. Our media team is developing a new system to help you thrive in your health from our daily programming to personalized health care partnerships like our Lifestyle Providers. Our mission is to see you thrive in your health and live the amazing life you were designed to live.